The Magic Sauce of TechStars NYC
TechStars is billed as the Harvard for entrepreneurs. We're excited to be a part of the Spring 2013 program for our soon-to-be-announced software product.
Now that we're nearing the end of the first month I thought I'd write about the people that make it such a great program.
Eugene Chung is co-Managing Director of our class and the heir to the NYC franchise. I didn't think I would like Eugene at first. During our interview process he was pretty abrasive and cold. I think it's because his mind is constantly working and he's close to a genius. Since the program started, Eugene instantly became one of my favorite people. When you get a drink with him and talk about Myers-Briggs, he can be really endearing. More than anything else, Eugene lives the program and really cares about the founders.
Nicole Glaros is the other co-Managing Director and a Boulder agent on special assignment for this class. She's run six or seven TechStars programs already so brings a ton of wisdom. It's weird but I feel like she's the motherly figure of the class. She's also super direct carries a strong presence.
One of the biggest benefits of the program is the weekly coaching we get from David Cohen, CEO of TechStars. I've been impressed with how he genuinely makes time for the teams, considering how big TechStars has become. My one interesting learning about David is that he's way more intense in person than his online persona. If you get the chance to meet him, don't let the above casual photo fool you, he will grill you about your business and want to understand it at a deep logical level.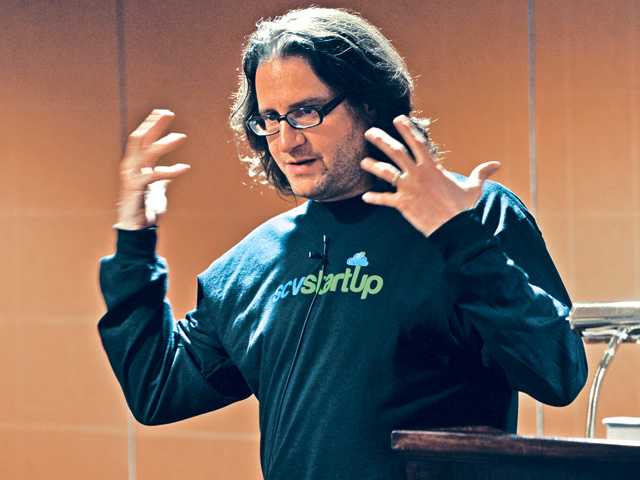 Bret Feld [sic], MD of Foundry Group and Co-Founder of TechStars, spent several days here last week. Bret is one of the most charismatic people on the planet. When you look at the marathons he runs and the boards he sits on, you think he's like the real world Iron Man. Yet as a person he's down to earth and engaging.
Mark Solon, along with David Cohen, is a General Partner of TechStars (there are only two). I hadn't heard of Mark before joining the program as he tends to keep a low profile. He's one of the first investors in SendGrid, which will likely be TechStars's first billion dollar company. Mark struck me as very intuitive and I think the above picture really captures that side of him. He's also a pretty damn good photographer. It's clear to me Mark and David make a great team.